THE NEWS
April 9, 2014
Peter Steele Tribute Night
Saturday, April 12th is going to be our annual Peter Steele tribute night at the bar. It's an informal gathering of Peter's fan's, and his band and family members have also dropped in to visit on this night. We'll be playing all of Peter's music and remembering the big guy in a civilized manner (the civilized part would be much to his chagrin I imagine). We'll also be selling a Peter tribute shirt (image below), with his family's permission, with all proceeds to go to The North Shore Animal League.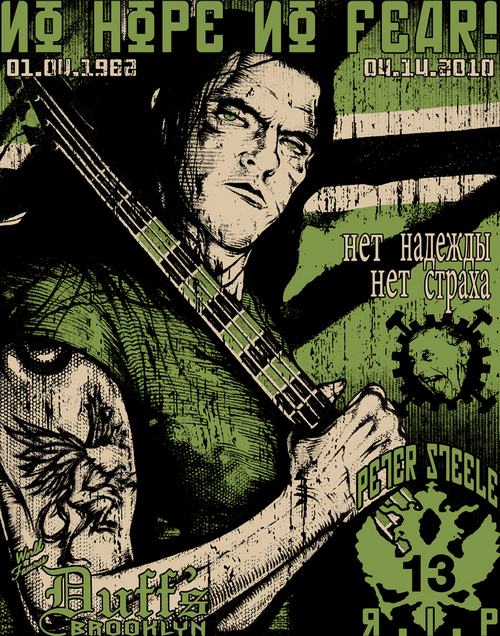 April 7, 2014
TRIPTYKON Listening Party: 4/11/14, 10 PM
Friday April 11th we will be hosting a listening/release party at the bar for the highly anticipated second full length release from TRIPTYKON. Come out and hang with us as we crank up what is very likely to be a strong candidate for album of year. Yes, it is that good. No cover, 21+ with ID, more details below.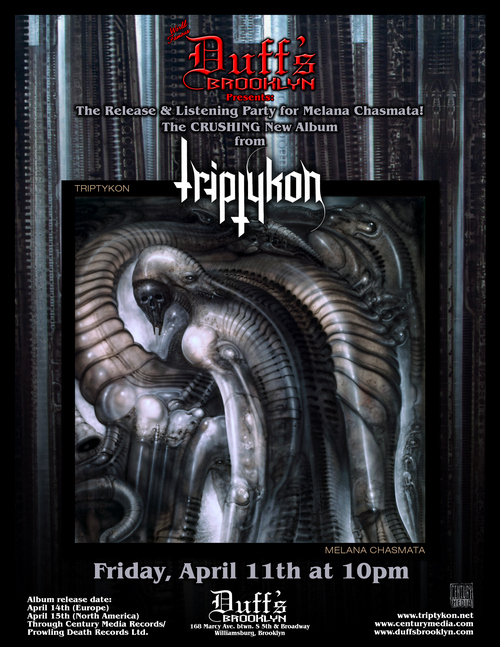 April 1, 2014
BLACK LABEL SOCIETY ALBUM RELEASE PARTY
Join us next Monday for the (rescheduled) Black Label Society release and listening party for their new disc "CATACOMBS OF THE VATICAN". We will have vinyl, DVD/Blu-ray, and signed CD booklets for giveaways. The party starts at 10 PM, no cover, 21 years old and up only, ID required.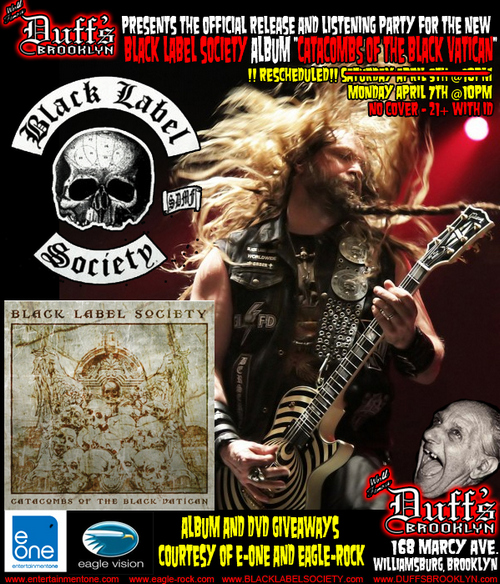 March 25, 2014
Join us this Saturday for East Coast release/listening party for "THIS IS YOUR LIFE" the Ronnie James Dio tribute album. We will have CD giveaways as well as killer custom two sided shirts to give away. 100% of the proceeds from the album go to The Ronnie James Dio Stand Up And Shout Cancer Fund, so get out there and buy a copy or two !!! (Album street date: Tuesday April 1st)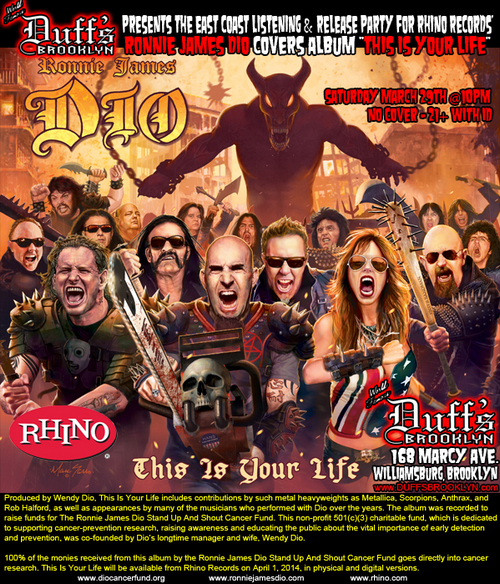 March 17, 2014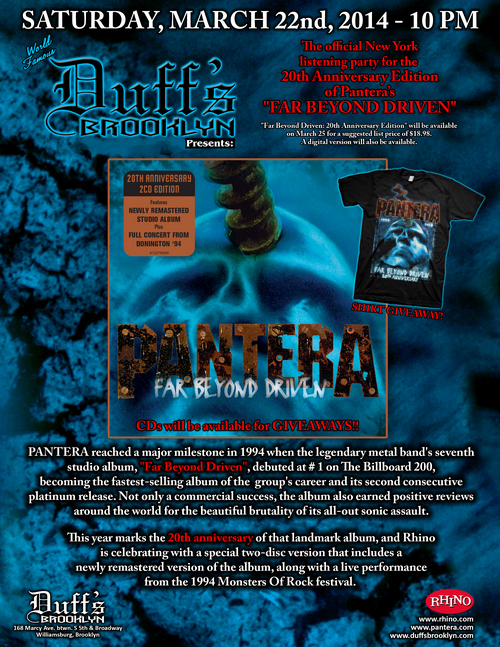 March 3, 2014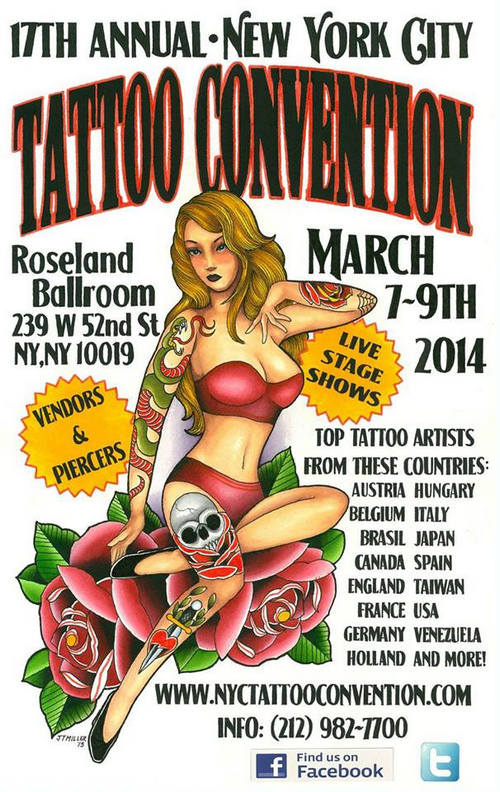 March 2, 2014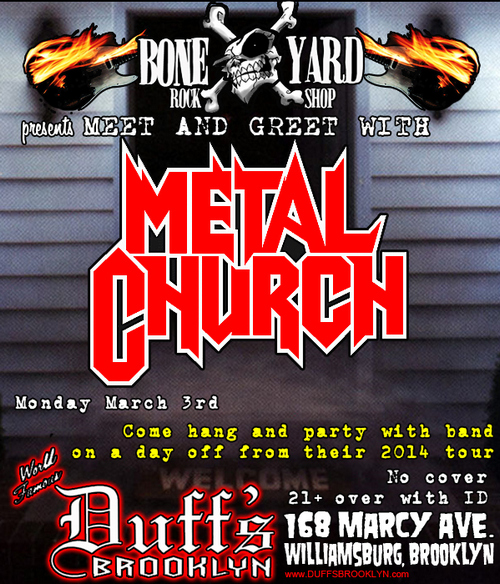 February 4, 2014
A little Blood Drive Q & A
Our buddy Phil, a self professed regular guy in NYC, and a very cool guy in NYC for sure, has posted a blog about annual blood drive:
February 2, 2014
On Thursday, February 6th, we'll be hosting our 5th annual blood drive in conjunction with The New York Blood Center. The blood drive starts at 6:30 PM so please try to get there early (the drive runs until 11 PM), and bring identification with photo or signature. All donors will be served complimentary refreshments and will receive a free Duff's blood drive t shirt (shirt image is below). Find out more about the New York Blood Center, including donor eligibility requirements here:
Welcome to New York Blood Center
Facebook invite page: https://www.facebook.com/events/593039104106363/
"Donating blood is literally giving the gift of life. Each day, patients in our regions need close to 2,000 people a day to roll up their sleeves to give the gift of life. There is simply no substitute for voluntarily donated blood. Without volunteer donors, our community would not have an adequate community blood supply."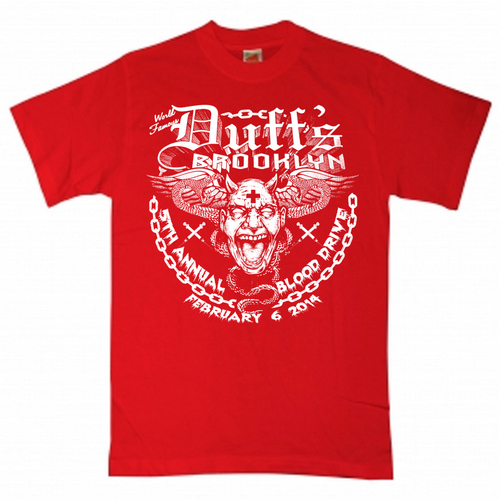 January 15, 2014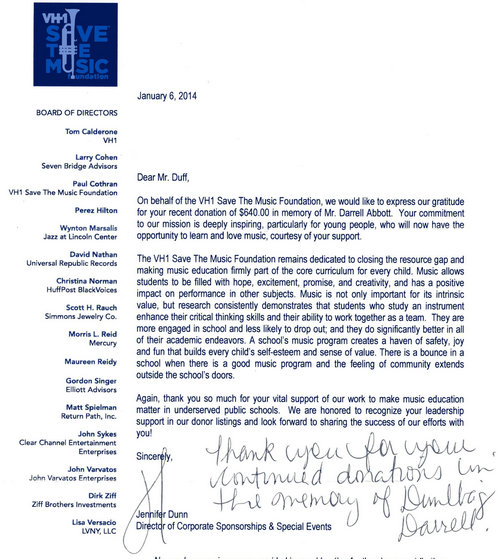 January 13, 2014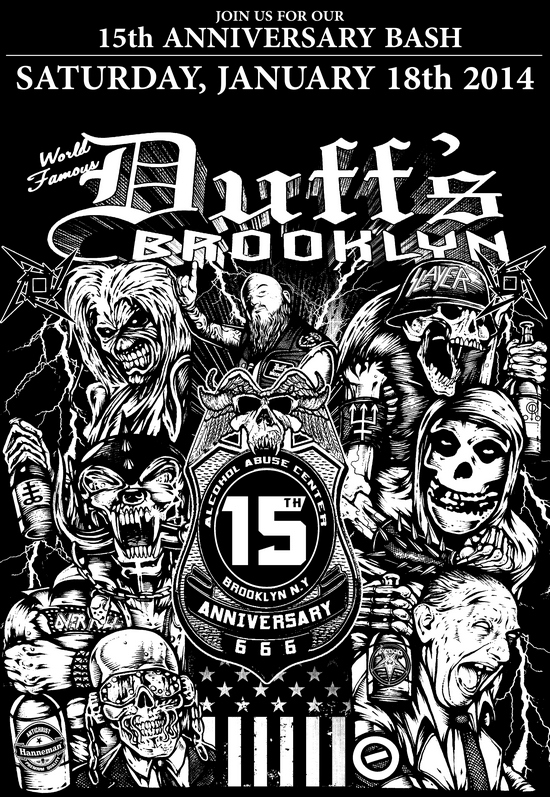 December 26, 2013
Congratulations to Tommy Serocki of Mastic New York - He is the 2013 winner of our 9th annual Dean Dimebag guitar raffle.
The proceeds of the raffle, $640, was sent off Monday morning to The VH1 Save The Music Foundation in memory of Dimebag Darrell Abbott.
Our thanks to Dean Guitars, John C., and of course, everyone who participated this year. You can get more information on the Save The Music Foundation HERE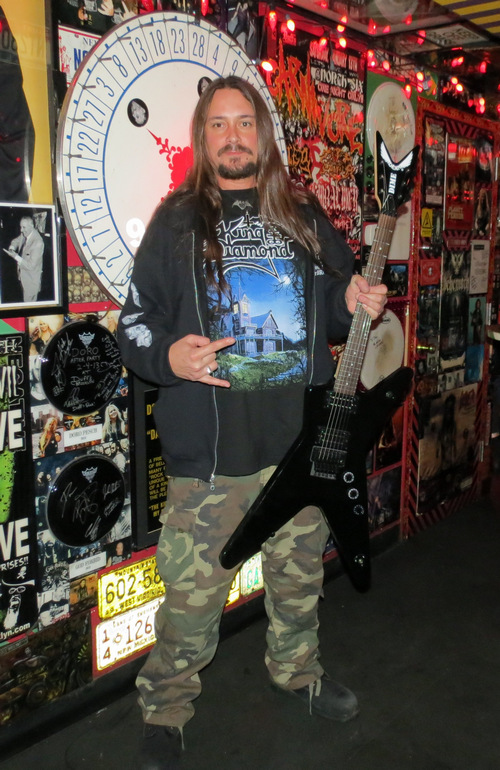 December 24, 2013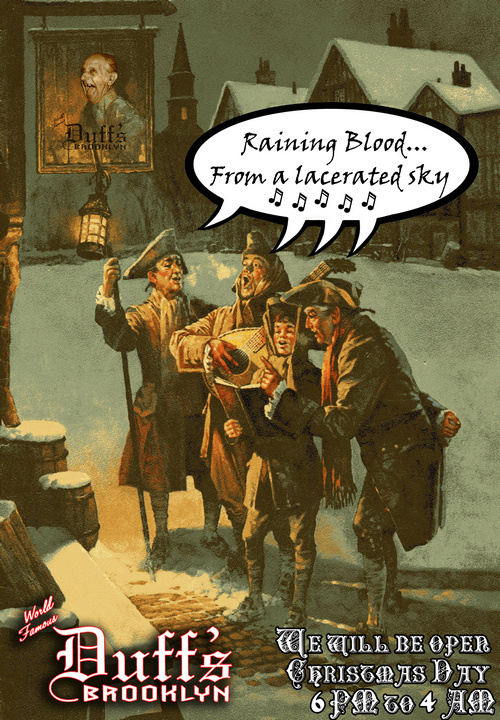 December 18, 2013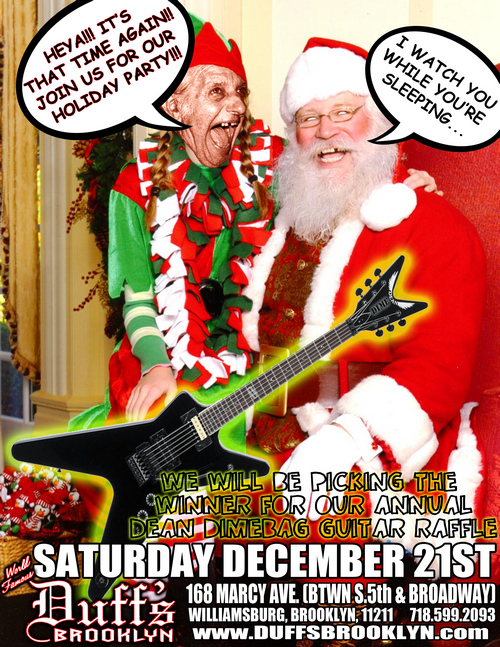 December 12, 2013