Meet the newest DUFF'S Girl - ForesT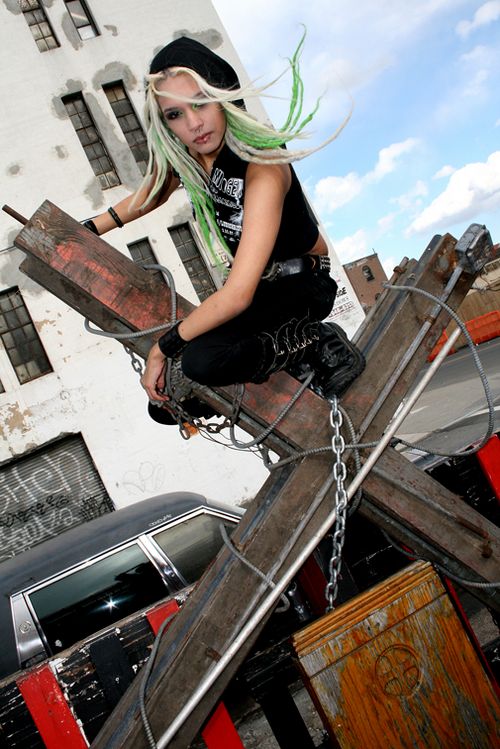 About me: I'm a artist first, then a model. People confuse that sometimes, which is understandable, since I'm a little shy with my art. My main goal in life is to either do artwork for bands (like cds, t shirts) or draw for comic books. Modeling is just another form of art I really enjoy to do.
Name: ForesT
Measurements: 36" 24" 36"
Height: 5'9"
Age: 22
Eyes: Dark brown
Hometown: Same as DUFF'S - Williamsburg Brooklyn represent!
Poison of choice: Anything with vodka
The best live venue in NYC : Irving Plaza, my high school was across the street so I would be there 24/7 for years. Its one of the reasons of who I am today. I love that you can get up close with the bands in a small area like that.
Favorite band: WOW that's a hard question! Well, even though my main and favorite genre is black metal (1349,Satyricon,Emperor,Behemoth,Dimmu Borgir, Carpathian Forest + many more faves), I have much love for certain bands like Fear Factory (Industrial and metal at its finest, I'd love to do a comic book through their story of the Obsolete CD) and Rammstein (another of industrial and metal perfection) and Type O Negative (gritty raw music that I can literally feel the emotion through the speakers).
Best thing about living in Williamsburg: Definitely the graffiti and the gritty abandoned areas. I'm an artist so those types of things inspire me to make some pretty badass stuff.
Worst thing about living in Williamsburg: THE FUCKING YUPPIES ! Sometimes people assume I'm one of them, eww. I've been living literally on the same block my whole life, I've seen Brooklyn through it all. What I like about DUFF'S: I am so proud to be in the metal community, and this is a great place for me to not focus on regular life and just connect with fellow metalheads. The atmosphere is great, any metalhead famous or not can just sit back and relax and soak in the amazing history covering the walls. I can go on with the positive stuff, but then I'm worried ill get all sappy and boring, haha.
Why is your name ForesT?: I didn't choose my nickname, one of my friends gave it to me many, many years ago for the simple fact my favorite color is green and I like nature. Besides, it's a easy name to remember.
---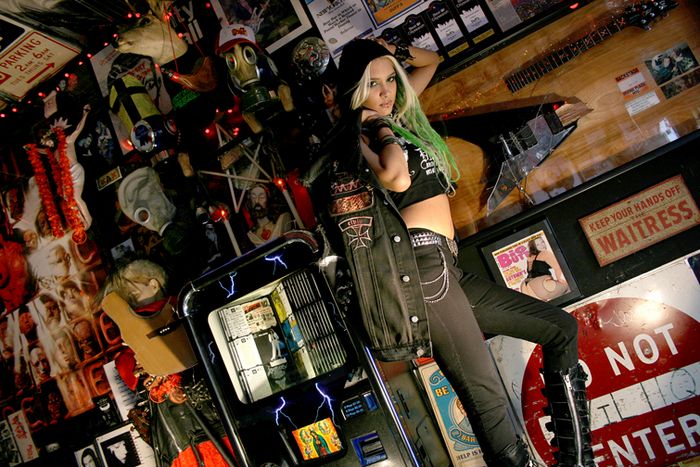 ---
---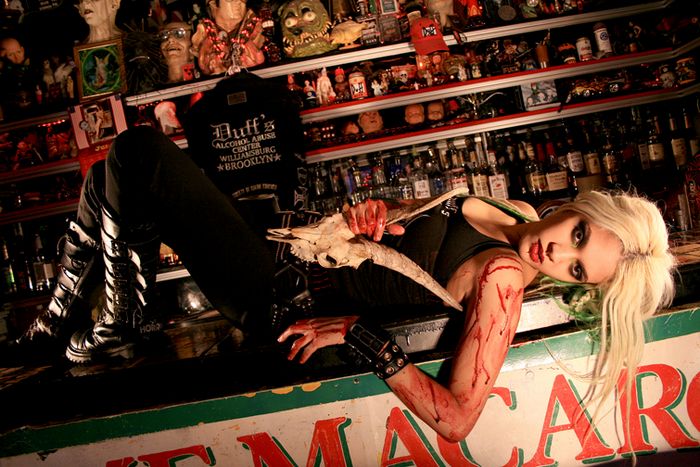 ---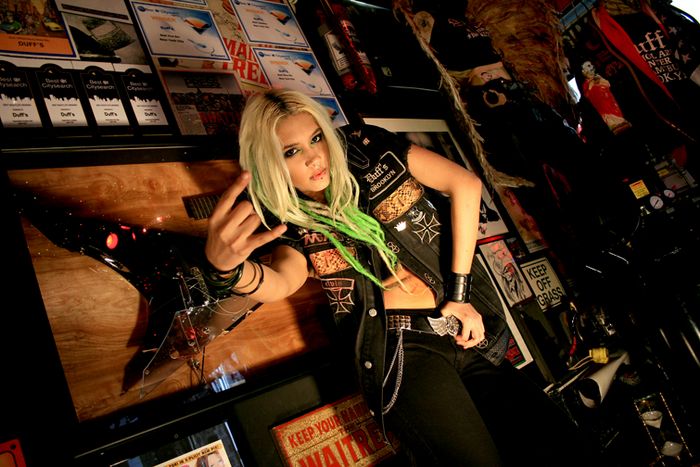 ---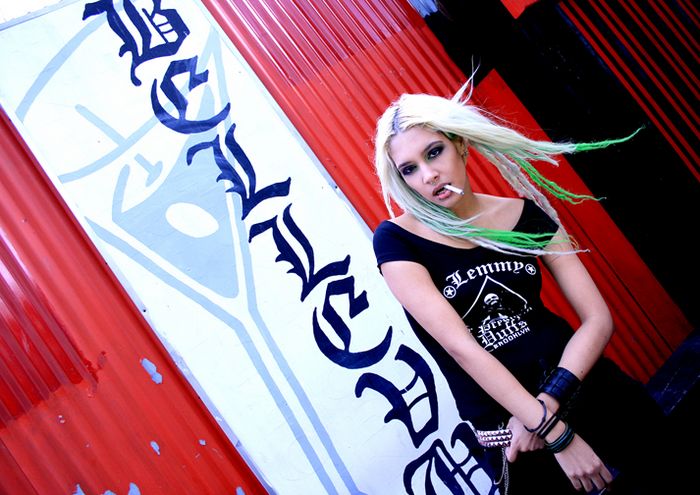 ---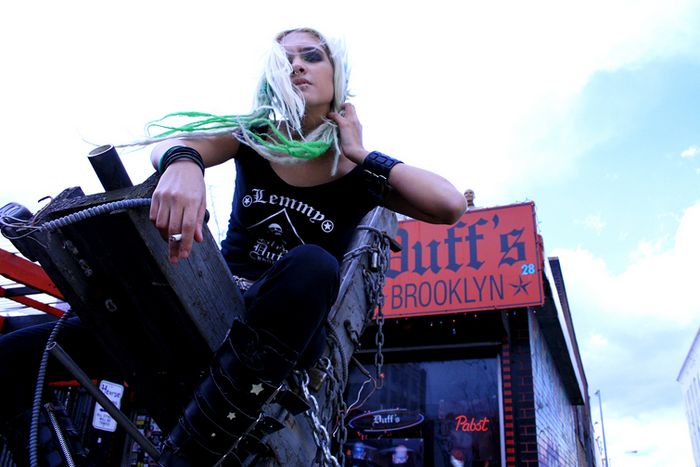 ---
Get more ForesT here, at her myspace page: http://www.myspace.com/forestofgotham
Photos by Tina Zimmer: www.tinazimmer.com